WEDDING PLANNING UPDATE
I figured since I'm a snoop & would want to know about other engaged couple's wedding plans; I figured I might as well give the scoop on mine!!! Yes, I've been super slow on planning like I said I get distracted from loving engaged life cause MAN O MAN IS IT GOOD. I can't imagine how married life must be!!! Well, I'll know pretty soon I guess lol!!
Colors, engagement shoot & stationary!!
Contrary to how this photo looks we're actually not using rose gold!!! Our colors are super basic/clean. They are white, beige & a little accent of gold!! I wanted to keep it super classy & clean. If you know me I don't really like colors LOL. We will have some greenery though so I guess you could say a little bit of green!! But not much ;)
AH! It has taken us so long to get an engagement shoot on the calendar we just have been CRAZY BUSY. & hello rain... we've been waiting for some sunshine too!! BUT we will be shooting our first engagement shoot (Yes we are doing 2 engagement shoots, no i'm not ashamed) next weekend with Laura Gedeon Photography x @lauragedeon . She's amazing. She does a bunch of my photos & she did our engagement photos as well! Did I mention she's the sweetest ever too?! We're going to shoot at Discovery Park & do some really fun pics!!! I'm thinking champagne POPPIN' & I got this love balloon too!! How cute right!!!
EEEK! Those save the dates right!!! They have definitely been delayed because we have been so behind on getting those photos taken, but trying to have them out ASAP! Psletteringshop is doing all my stationary for the wedding & I could not be more ECSTATIC! The owner Rachel is incredibly talented. We're doing a similar look for the Save the Date above! Ps lettering shop made the invite on the right (which I fell in LOVE with - SO cute)!! So we're doing those exact ones for the invite (minus the sigrid & jonathon part lol). She's amazing - make sure to connect with her - Psletteringshop@gmail.com !!!
CAKE TASTING
My favorite part of wedding planning so far LOL. Me & B & our mommas all headed over to Bremerton last weekend to do some cake tasting!! We went to 3 local places & I think I'm still bloated. UH did anyone else know they give you FULL CAKES to taste?! We decided on a white cake with white chocolate filling for everyone & cappuccino filling for us!! Yum, yum, yum!!! LOL also me & B tried to practice cutting the cake in the pics above, so obviously we got some practice to do LOL
We love this look for the cake!!! Not sure if we'll have greenery on it & definitely not a log, we're not too into nature lol. We mostly like that little arrow at the top of the cake!!! & the flowers on both cakes are super pretty I think! So this is the plan! I feel like it never turns out how you plan, but I'm sure however it looks will still look (& taste) beautiful!!!!
Wedding Party!!!
Got to ask these sweeties to be part of the wedding!! (i'm talking about the kids not my girl friends lol, although they are sweet too). Sweet Khloe will be my flower girl, Kenny (on the right) will be my Ring Bearer (unless he gets scared, then in that case Kingston on right will take his place LOL gotta have a back up plan) & Kannon in the middle along with my other niece & nephew will be my special helpers!!!!
Me & B are having 7 groomsmen & 7 bridesmaids!!! We have too many friends it was so hard to pick!!!! Currently I've asked sweet Brittany (2nd to right pic) to be my bridesmaid. We were roommates at Northwest & she's also engaged so I'm in her wedding too!!! So fun. Haylee on right my bestfriend will also be a bridesmaid!!! Haley my cousin will also be a bridesmaid, & Kristen my sister will be my Matron of Honor (along with my other sister but I haven't asked yet so I hope she's not reading this hahahaha). Yes I can have 2 Matrons of Honor because it's my wedding & I'm making that rule!!! I haven't asked the rest of my girls yet but I'm on it!!!
STUDIO & registry shopping!!
AHHH!! SO! Brandon is currently living in our studio. I am waiting to move in to our studio till we're married (cause purity ya feel!!). But it's SO CUTE! I'm low-key jealous he gets to live there first hahahaha. Brandon is going to law school at Seattle U; he starts this June so our place is on Capitol Hill (but long story short that's why he had to move in so fast!!). But it's seriously so cute, they are brand new apartments - they even have 2 restaurants attached to it... this is the right place for us.
We plan on going registry shopping next week I'M SO EXCITED!!! That scanner thing seems so much fun!!!! We plan on registering at Target mostly & some at Amazon as well!!!
V E N U E
I LOVE OUR VENUE!!!! Our wedding will be held at Within Sodo in downtown Seattle this August!!! I would tell you guys the exact day but don't want any wedding crashers ;) It's going to be so fun!!! Especially with this rooftop deck!!! Brandon's in charge of the music so it's about to go down!!!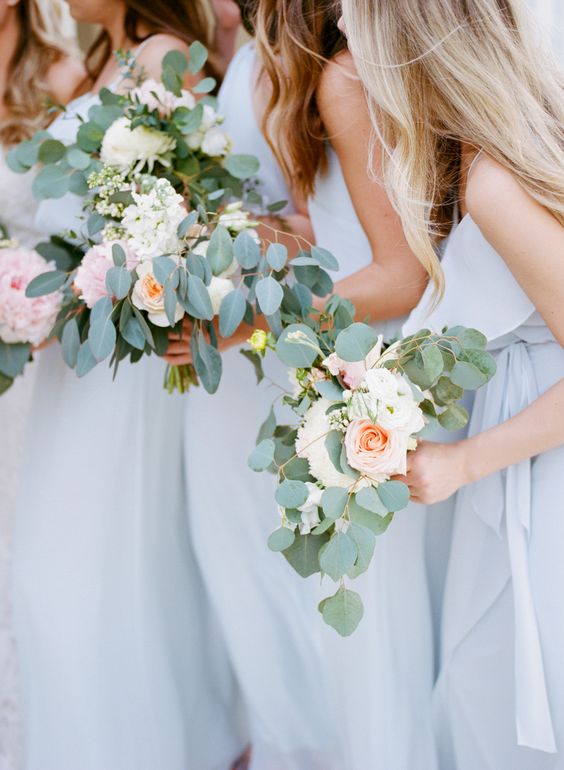 Flowers & Decorations
I'm SO PLAIN. Literally all I want for my flowers is a big bouquet of White Peonies!!! They are my favorite flower & how elegant, clean & simple are they!!! As far as bridesmaid's flowers I'm still thinking... I think I'm leaning towards some white peonies & greenery!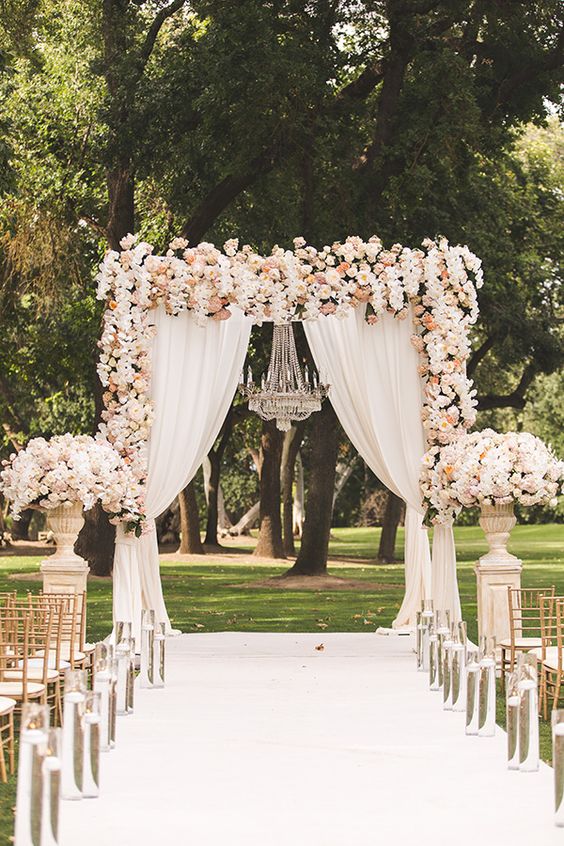 Okay obviously mine probably won't look this extravagant!!! (We are on a budget!!!). But this is totally my decoration inspo! Love that centerpiece idea!!! & the white walkway - all so beautiful!!!
Ah!!! Okay that's all we have for now!!! Don't worry more wedding stuff coming your way ;)
xox!!