My Beauty Routine
KEEPING MY FACE SMOOTH, CLEAN & PRETTY
TBH I used to have a Clarisonic when I was younger, THEN I heard you should only use it once a week for exfoliation so I was like eh - never used it that much.
THEN. I learned about the different brush heads. YES there is one for weekly exfoliation, BUT ALSO one for daily use (up to 2x a day) that cleans the dirt/makeup off your face 6 TIMES better than your hands can!!! I was SOLD.
THIS is the daily brush head I was talking about!!! I use it EVERY SINGLE morning & night no joke lol. I get mad when I don't because then I feel like my face isn't fully clean. This brush head is only $34 & will change your life. I will attach all of these below!!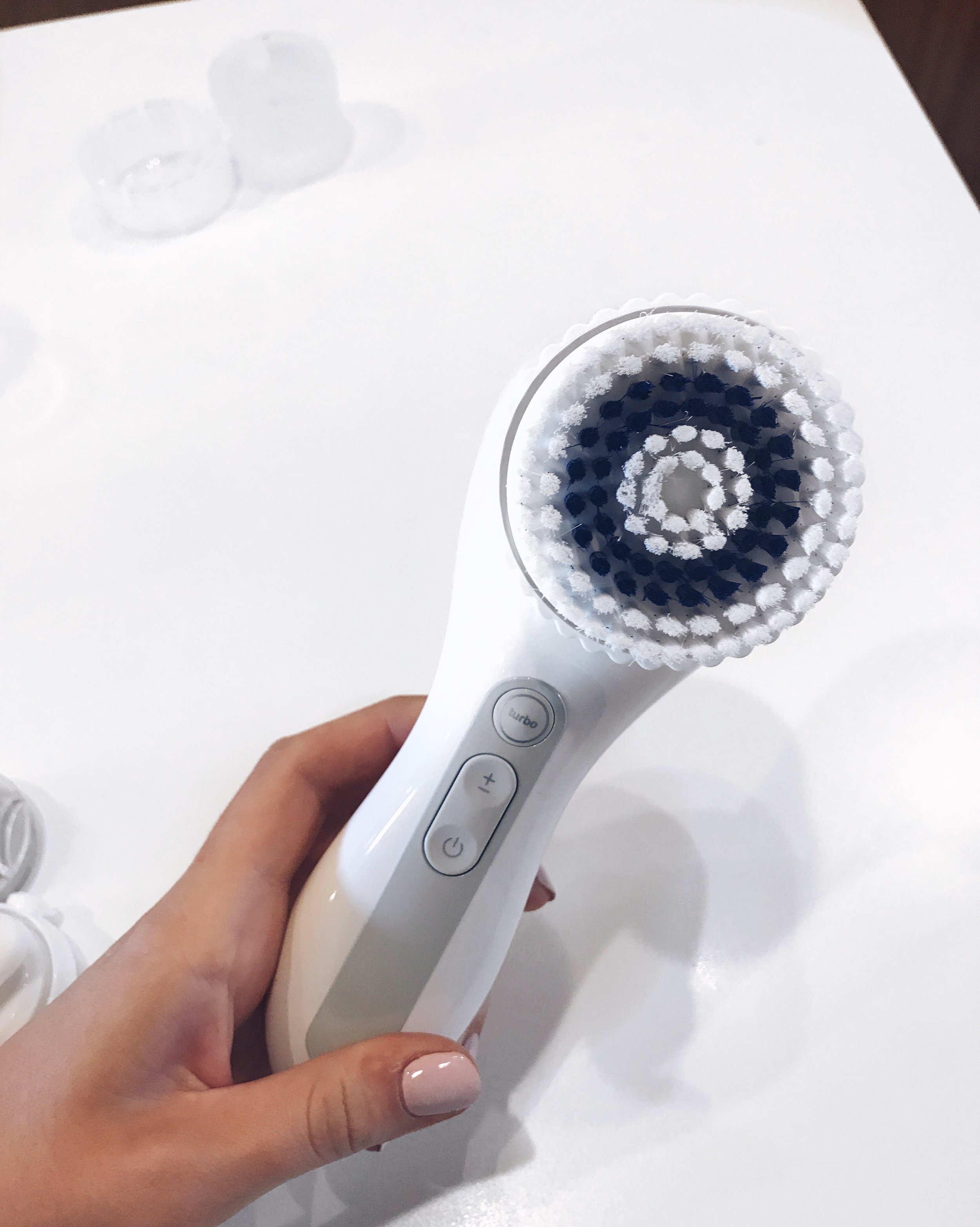 Love this little baby too. This one is meant for your body in the shower! It's great (not my fav - if you get any get the daily face one). But it's great for making sure your body is exfoliated & clean!!! If you're convinced your body needs this though it's only $34!! Definitely worth a try, sometimes I'm just too lazy to take the time to do it all over my body HAHA so maybe you're less lazy than me and will like it!!!
This is for anti aging!!! I know you're thinking - "nikki I don't need this i'm like 18". WELL I thought the same thing!!! But literally, first off it prevents aging, AND reduces fine lines & wrinkles. I always noticed them around my eyes when I smiled. Me & my friends who have it have talked though and we can all see the difference in 2 weeks that they are SO MUCH less noticeable. Hallelujah. This brush head is $54 but c'mon. 54$ or wrinkles - NO BRAINER LOL.
Okay this is another one no joke I use every day. This one & the daily use cleaning are my absolute FAV'S!!!! I literally bring this one along in the car with me lol that's how desperate & obsessed I am with it!!! This is a makeup head brush and you use it with your liquid foundation for a flawless finish & lemme tell ya IT WORKS! Only $35 & will change your life!!
This is where the magic happens!!! Okay I have the Smart Profile one, BUT I've also attached below the cheaper one that still can use all the different brush heads & is only $129!
MY GLAM PRODUCTS
I think we can all agree it's SO HARD figuring out the perfect makeup products that work well for your skin. & that are good quality. It can be such a P A I N. So I am so excited to show you all the products I use on a daily basis!!!
First I start off with these babies!! I love this lightweight foundation. I just got it, but I love how it looks & feels! I also have this under eye concealer & powder along with the translucent powder I put over my liquid foundation for a more matte finish!!
EEK! I Just love these pretty pallete's! The "Seduction" and "Devotion" ones are the BEST (bronzer & illuminator). I use the bronzer & illuminating powder after the translucent. I DEF am a contour fan lol (not into this round face thing LOL). & I just got this neutral eye pallete as well that I use after I'm done with all my powders!!!
After my eyeshadow I do a little line of eyeliner with this brush & black pallete. Then mascara & TA DA! OH & these glosses i've attached are my FAVORITE. I keep them around in my purse wherever I go!! They're like a glorified/prettier chapstick!!
HAD to give a little shoutout to these Goody products!! I usually am like "eh a brush is a brush". But I really have to say I'm attached to my Goody ones!!! I keep this rose gold one in my purse wherever I go & this blue one is meant for wet hair when you get out of the shower to dry faster - HOW COOL.
& these cute little hairbands!!! My hair has been thanking me (& so is my hair girl Marsa LOL) because they don't damage your hair! I also put these little clips in the pic too cause I get so annoyed of my hair in my face it's nice to have these around to just throw up half my hair real quick!
YAY! Okay that is all of my tips for now!!! Hope they work as well for you as they did for me!
xoxo!!